Arena
Arena, the main source of players to get Military exploit. Players can gain ranking through competing with real players.
Meanwhile, you must seize the opportunity to achieve better ranking because the times of challenging arena are limited.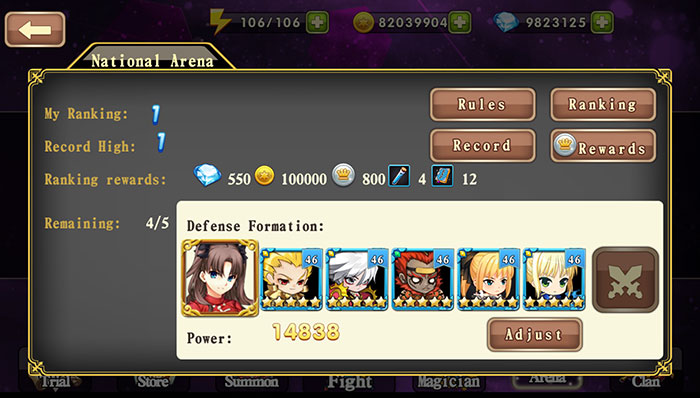 Rewards: You will be given rewards no matter if you win or lose in battle.
After successful challenge, players can gain great rewards. The higher you rank on arena , the more reward you can get.